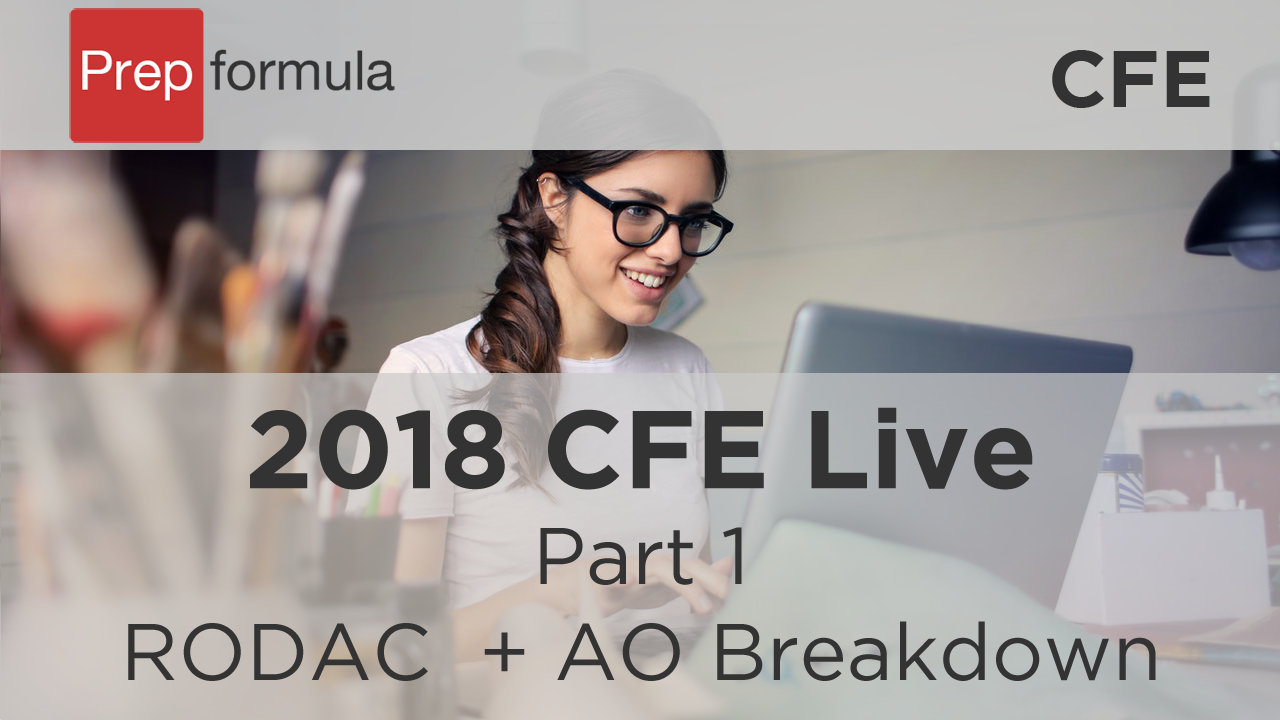 12 July 2018, 8:00 PM
PrepFormula 7-Day CFE Review for 2018: Introductory Remarks, CFE Day 3 Case Writing Debrief. A review and debrief of a CFE Mock Exam, with suggestions on how to improve, along with comparison of submissions.
We're here to help you get prepared for the 2018 September CFE. In these workshops, we ...
Lecturer
Multiple Lecturers